Officially, Cinco de Mayo commemorates the Mexican army's victory over the French in a battle in 1862. Unofficially, it's a reason to throw a fiesta! So, no matter if you like your Margaritas on the rocks, or with a salted rim, there's no denying that this classic cocktail will please your crowd.
Our friend, Amanda, over at Fashionable Hostess is showing us how to throw the perfect Cinco de Mayo celebration, complete with guacamole, margaritas, tacos and bright colors- what more could we ask for?!
Hop on over to the Fashionable Hostess for inspiration for hosting your own fiesta!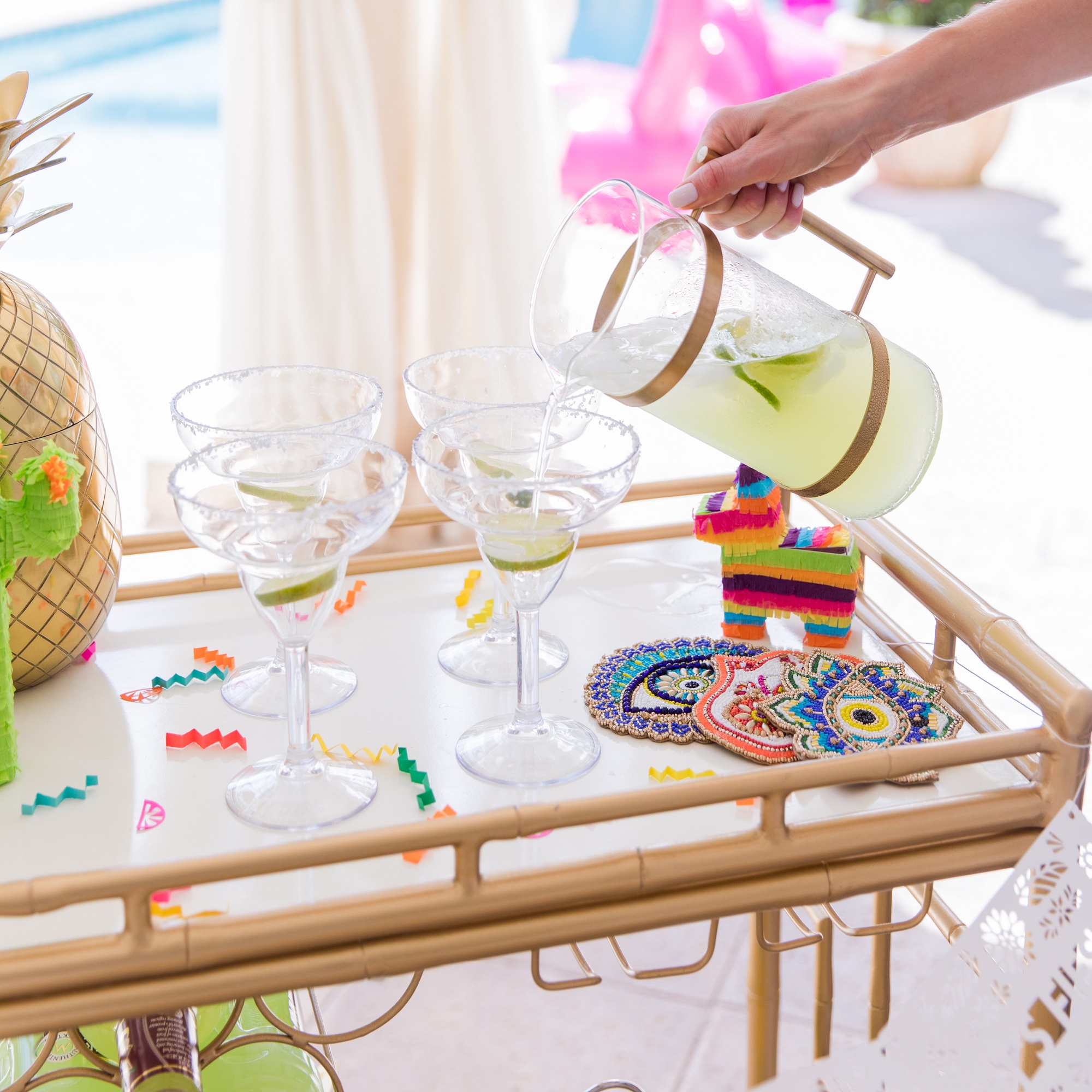 Styling by Fashionable Hostess and Photography by  Simplelively
Ingredients:
– 4 oz (120 ml) Master of Mixes Margarita Mixer
– 2 oz (60 ml) tequila
Directions:
– In an ice-filled shaker add 2 oz tequila and 4 oz mix.
– Shake hard and strain into an ice-filled glass.
– Garnish with lime wheel and serve.
¡Salud!