Summer may be coming to an end, but there's still plenty of time to have buckets of fun with Master of Mixes! With 24 servings per bucket and the ability to serve them frozen or on the rocks, there's no better way to soak up the final days of summer with a group of friends than with one of our Big Buckets. That's why we're sharing three ways to enjoy three of our favorite Big Bucket Margarita Mixer flavors.
Tropical Tiki Big Bucket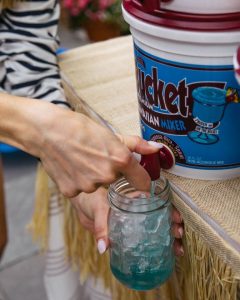 Turn your backyard into a tropical oasis with beachy décor, Hawaiian-inspired cuisine and of course, tiki cocktails. Add 25 oz of white rum and 12 oz of Coco Reàl Cream of Coconut to a Big Bucket Blue Hawaiian Mixer for a little taste of paradise that will have party goers saying aloha!
STRAWberry Big Bucket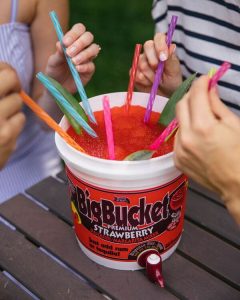 Grab a group of friends, some colorful straws and gather around a Big Bucket for a berry good time! Add 12 oz of Master of Mixes White Peach Daiquiri/Margarita Mixer and 25 oz of blanco/silver tequila to a Big Bucket Strawberry Daiquiri/Margarita Mixer, freeze and serve for a refreshing drink that will keep you and your guests cool on a hot summer day.
BYO Big Bucket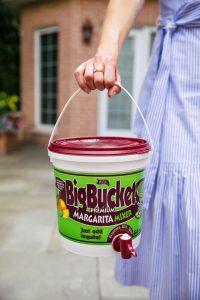 Whether you're off to a Labor Day cookout, pool party or backyard barbecue, don't show up to the gathering empty handed. Bring your own Big Bucket Margarita Mixer and simply add 25 oz of tequila and ice once you arrive. Summer entertaining has never been so easy (or delicious!)